Men & Boys Campout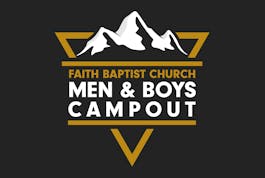 Date: Thursday, July 28, 2022 -
Saturday, July 30, 2022
Time: 9:30am
Location: Faith Baptist Church - Ashford, WA - Campgrounds
One of the highlights of summertime at Faith Baptist Church is the annual Men & Boys Campout! Each year we drive out to Ashford, Washington, a small town sitting just outside the Mt. Rainier National Park. Be prepared for three days of sunshine and amazing food in the shadow of Mt. Rainier. Every day there are organized activities as well as "Free Time" for fathers, sons and people of all ages to enjoy time together. Each morning and evening there is a special time of music and a practical Bible lesson applicable to men of all ages.

The cost to attend the Men & Boys Campout is $15 per person or $60 max per family. If you have any questions or would like more information, please contact the church office at (253) 927-7673.
Spanish Ministry Ladies Meeting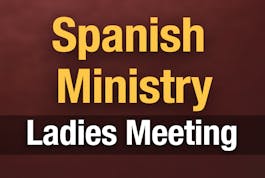 Date: Saturday, July 30, 2022
Time: 6:00pm
Location: Faith Baptist Church - B Building
This event is designed to encourage the spirit of the women and young ladies of our Spanish Ministry through the teachings of God's Word. This world is confusing all minds in the sense of having a clear vision of the roll we must to perform as an individual. This is no less true when we contemplate the important rolls of Godly women. God's Word shows us the correct paths. This meeting is meant to study that path.