Spanish Ministry Men's Meeting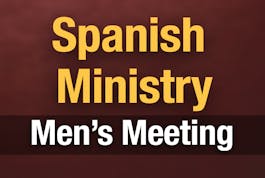 Date: Saturday, June 25, 2022
Time: 6:00pm
Location: Faith Baptist Church - B Building
We encourage every man from our church to participate in this meeting. As a part of a complete instruction, every man needs to know what the Will of God is for his life. This meeting is good opportunity to grow in God's wisdom. The teaching and preaching will provide the direction we need to follow, and the testimonies of others will encourage our hearts.
Life Builders Retreat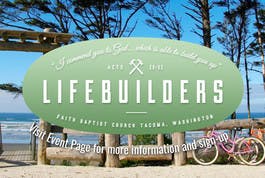 Date: Wednesday, June 29, 2022 -
Saturday, July 2, 2022
Time: 9:00am
Location: TBD - TBD
This year will be our 7th annual Life Builders' Retreat, a special getaway for our unmarried young adults (post high school to age 28). It's a great opportunity to take a break from classes and careers and hear practical teaching based on Biblical principles. For more information please contact Pastor or Mrs. Kirchner.