Spanish Ministry Ladies Meeting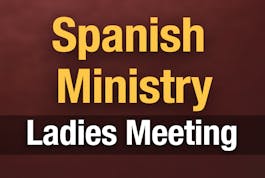 Date: Saturday, April 2, 2022
Time: 2:00pm - 6:30pm
Location: Faith Baptist Church - A Building Auditorium / B Building Cafeteria
This event is designed to encourage the spirit of the women and young ladies of our Spanish Ministry through the teachings of God's Word. By teaching specific topics, proper for women, taught by teachers that God has used to make an impact on the lives of Christian women. Whether you are a mother, a wife, a Christian woman, or a young lady, we hope you will join us in having fellowship with our sisters from the Spanish Ministry and from surrounding churches.
FBCA Spring Break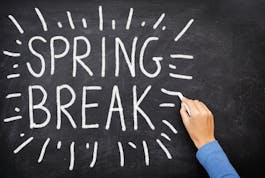 Date: Monday, April 11, 2022
Time: 8:00am
Location: Faith Baptist Christian Academy - Break
School will go on Spring Break from April 11th to April 17th, 2022.
Resurrection Sunday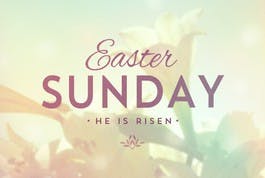 Date: Sunday, April 17, 2022
Time: 11:00am - 11:45pm
Location: Faith Baptist Church - A Building
Come join us on April 17th to celebrate Resurrection Sunday, the day Jesus Christ our Saviour rose from the grave.
Spanish Ministry Men's Meeting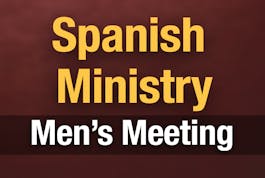 Date: Saturday, April 23, 2022
Time: 6:00pm
Location: Faith Baptist Church - B Building
We encourage every man from our church to participate in this meeting. As a home leader, we all need to be focused on what the LORD has designed as our main life's roll, which is to lead the family towards walking with God. There will be preaching, teaching, testimonies, and good fellowship that will help us to be faithful to the finish.