Preacher's Delight Conference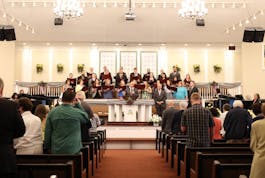 Date: Sunday, January 8, 2023 -
Wednesday, January 11, 2023
Time: 10:00am
Location: Faith Baptist Church - A Building
The Preacher's Delight Conference is used to encourage pastors currently ministering in the Northwest, to exhort others to prayerfully consider coming to the Northwest to plant churches, and to enable men and ministries by helping with educational materials, equipment, and enlisting of support as we labor together in the Northwest. We also host a youth meeting in conjunction with our conference, and each year we have been blessed with wonderful testimonies of life-changing decisions that were made for Christ.

There is no need to register and there is never a fee.  Nurseries are provided each service for infants, toddlers, and children up to age twelve. 
Music Ministry Meeting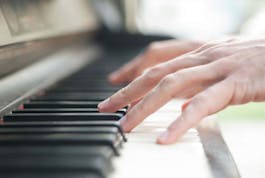 Date: Saturday, January 28, 2023
Time: 9:00am - 12:00pm
Location:
Are you involved or would like to be involved in Faith Baptist Church's Music Ministry? Well, then come join us for our 3rd annual music ministry meeting Saturday, January 28th, at 9:00 am. We will be discussing the many opportunities as well as the expectations of the ministries and how everyone can find their place to praise God musically.